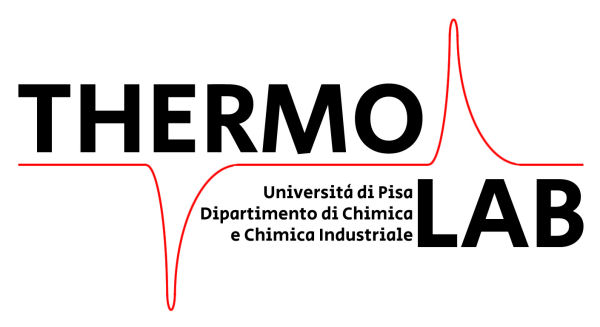 Thermolab is a research group at the Department of Chemistry of the University of Pisa.
Our research mainly focuses on the physico-chemical characterization of new systems by means of Calorimetry, Thermal Analysis and Rheology.
The main fields of our investigations are:
● Ageing and degradation processes of materials used in cultural heritage;
● Biological macromolecules and materials for biomedical applications;
● Solid-solid transitions in molecules of pharmaceutical interest.
We use a coaxial microwave assisted methodology, developed in collaboration with INO-CNR group of Pisa, to extract valuable molecules from plants and agricultural feedstock and to synthesize metal nanoparticles and to functionalize halloysite nanotubes.